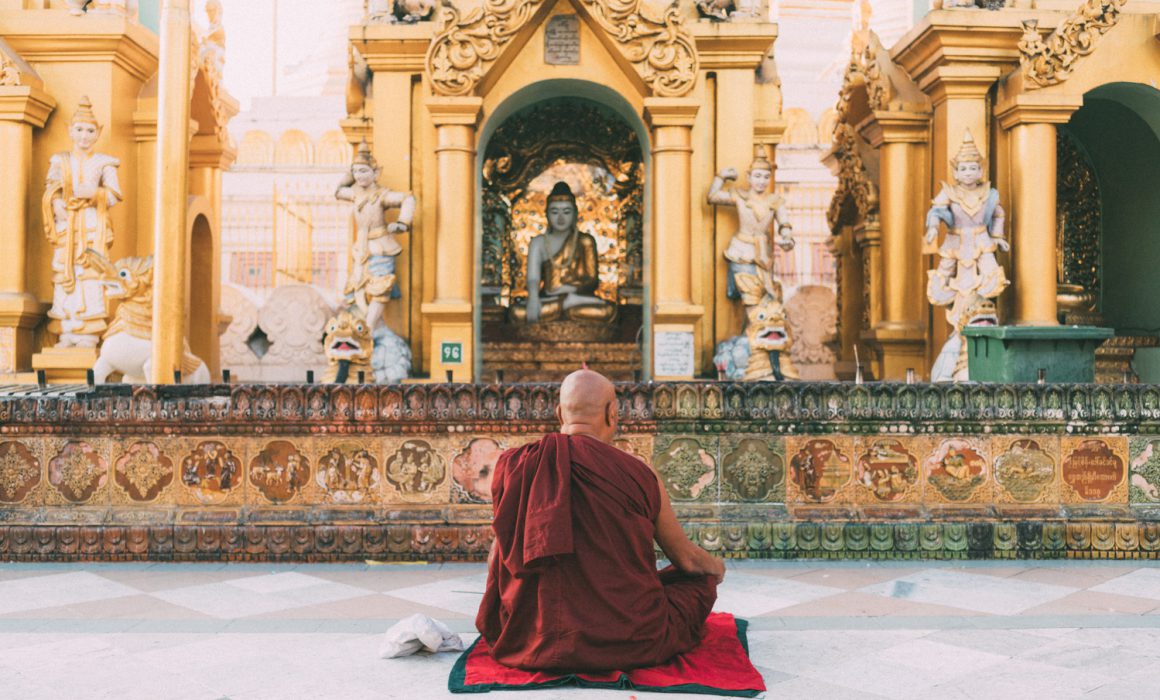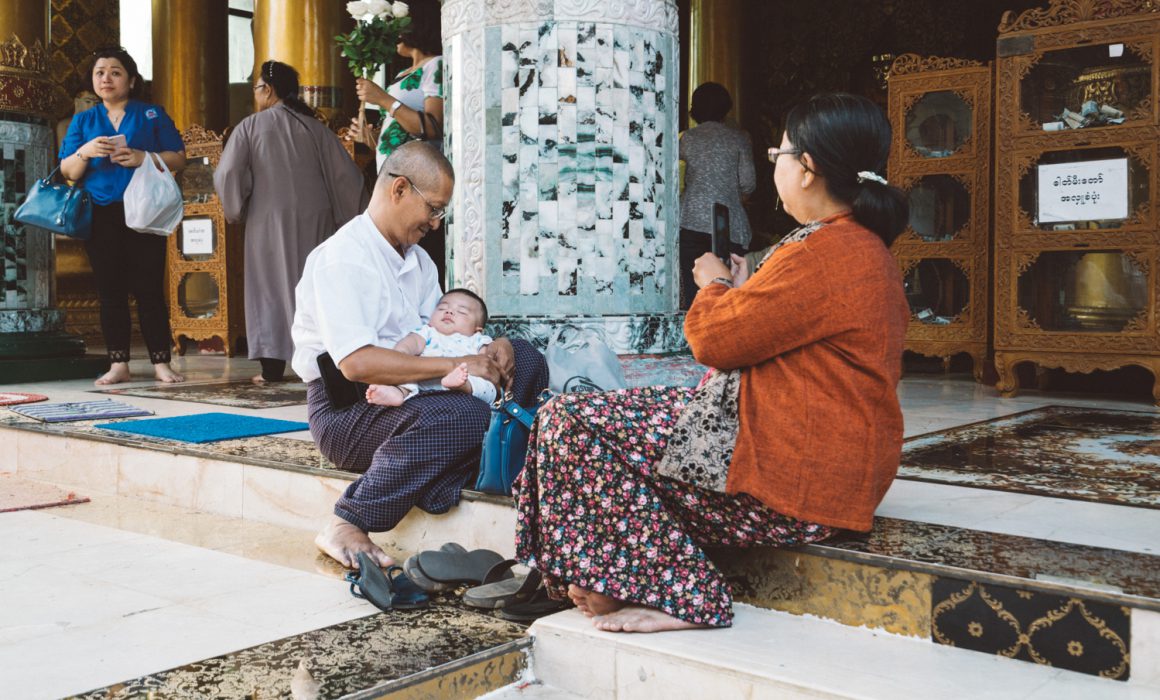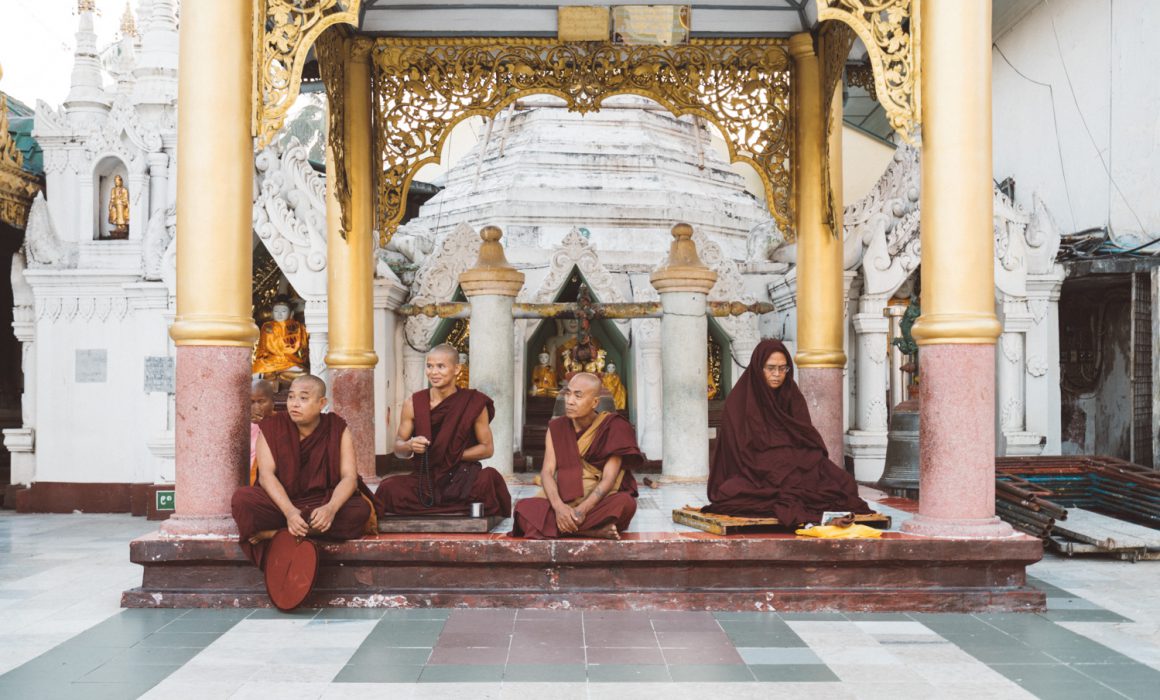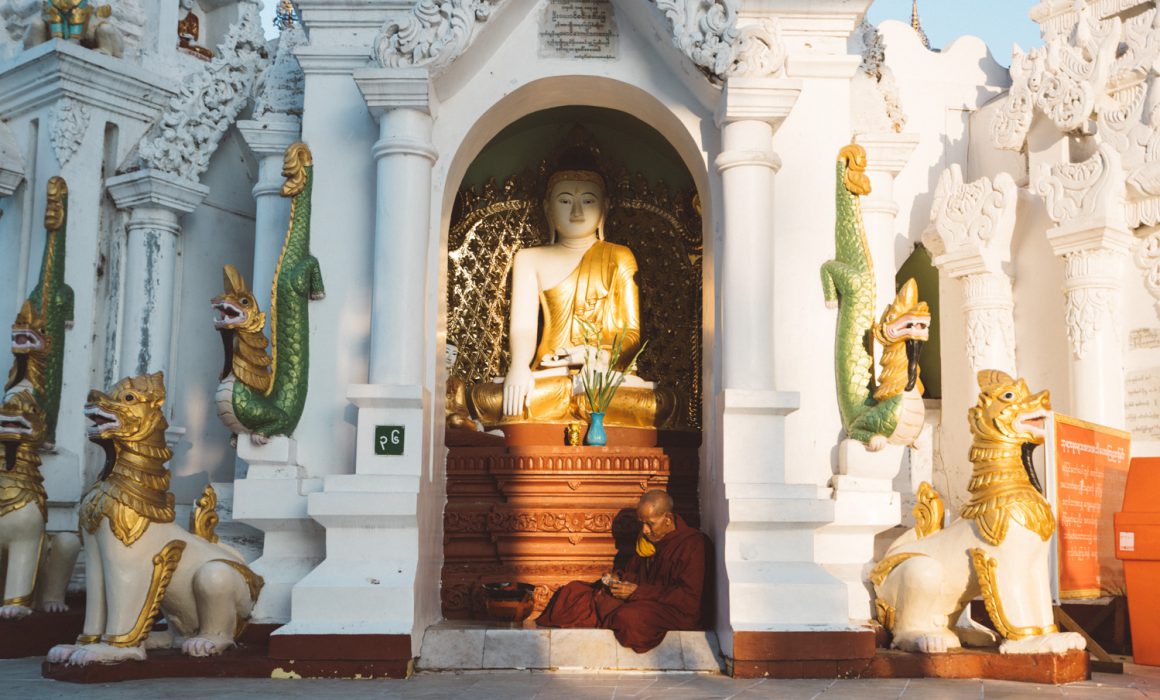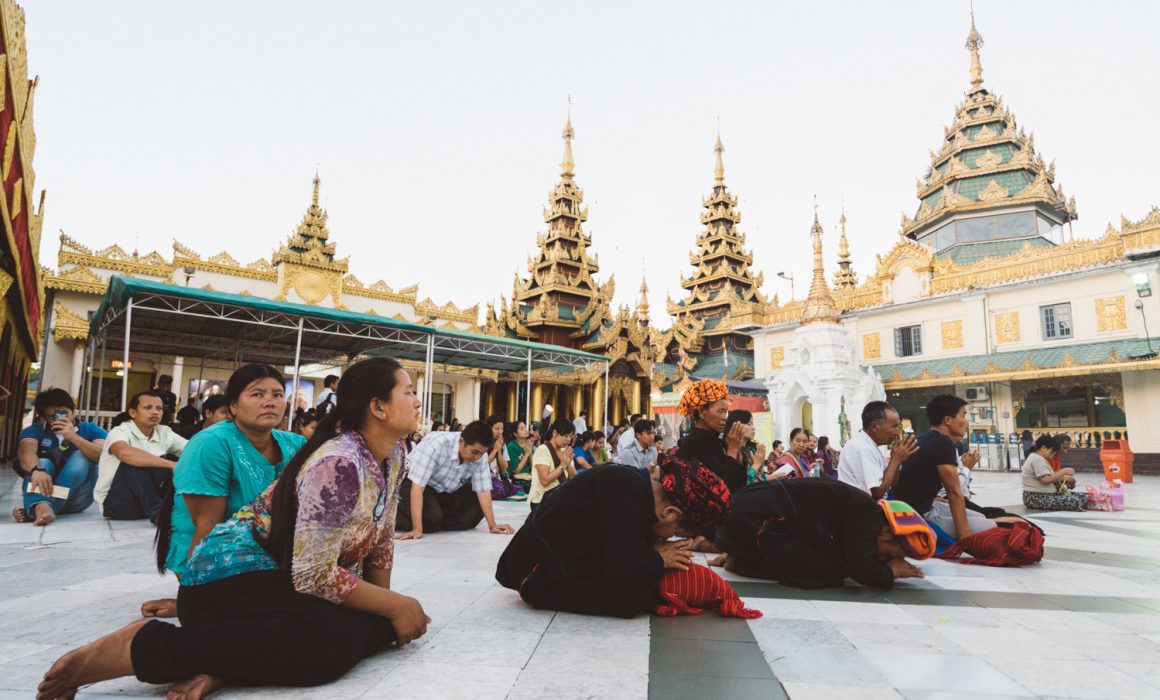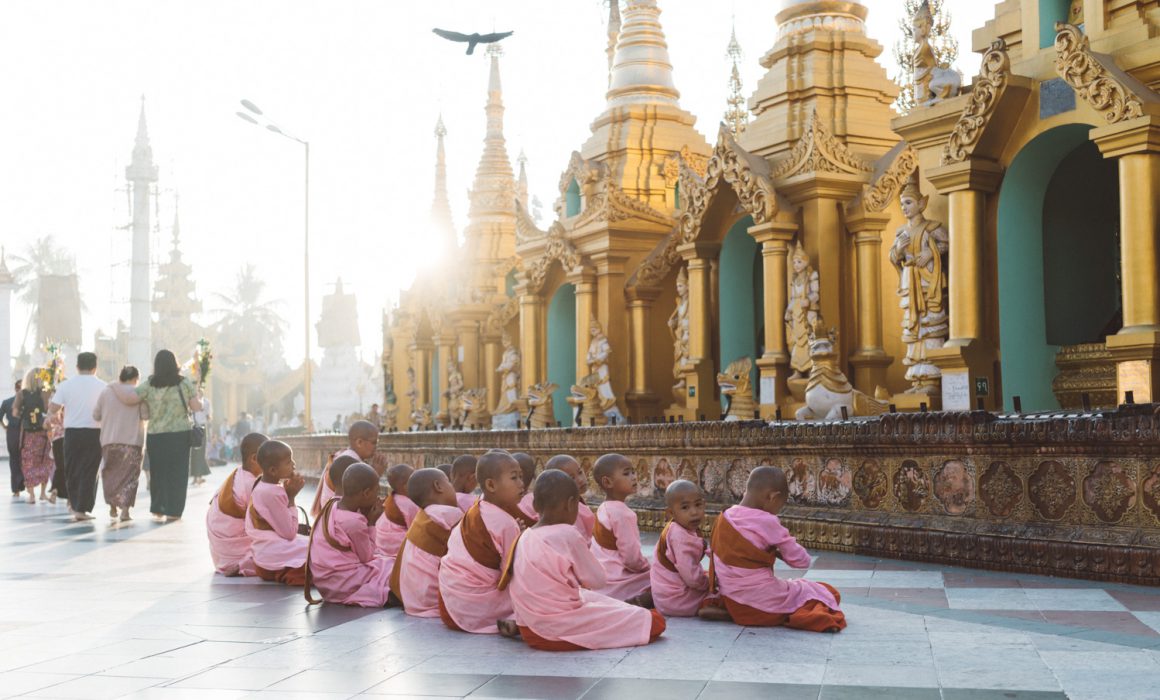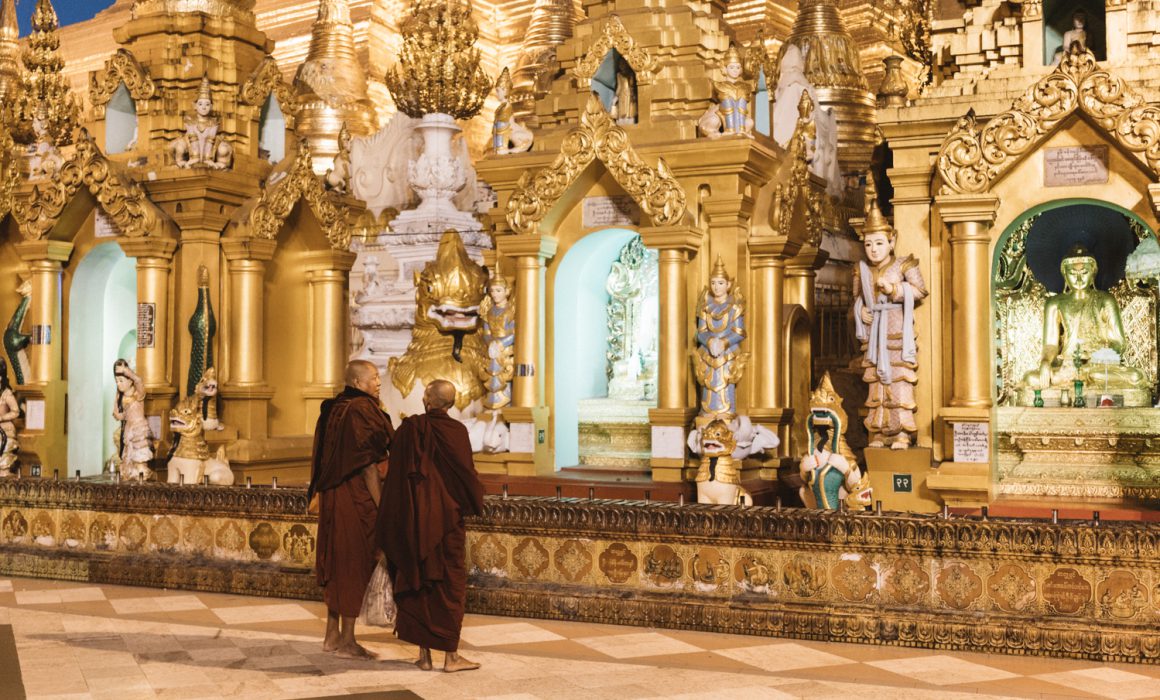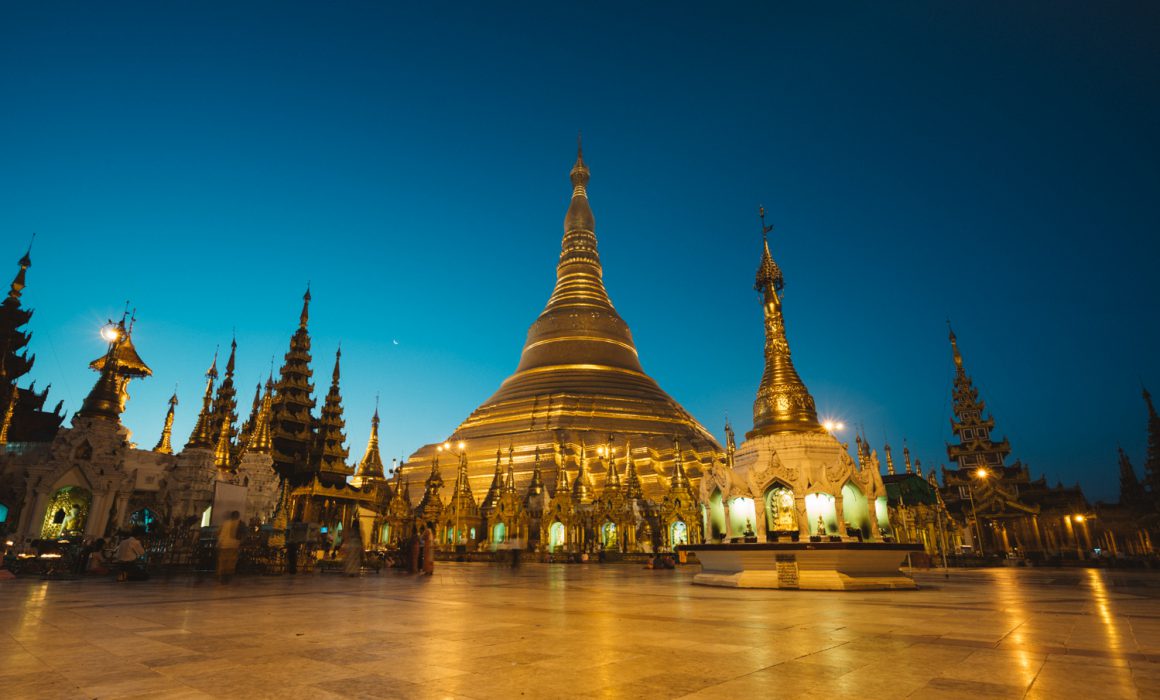 After travelling in Asia for a few months, I had seen enough pagoda and temples for my entire life but by visiting Myanmar (Burma) I couldn't avoid them. Especially while the main attraction of Yangon was Shwedagon pagoda.
So for my first sunset in this new country, I decided to give it a shot. It was bigger than any other pagoda I had visited and definitely better to go during sunset, as it wasn't that hot. However, as anywhere in Myanmar during sunset, it is also the peak time for tourists and cameras.
To witness the place with a local glimpse, I went back the next morning for sunrise and it was definitely worth waking up at 5 am. The place wasn't as crowded as the previous day, young monks and nuns were meditating around the pagoda and mostly locals were wandering around. Even after visiting dozens of temples and pagodas in Asia, Shwedagon was still a nice and unique place.
The East Gate
Although it wasn't the pagoda itself that made this morning unique. While I was walking around the pagoda, I wondered away from it and started wandering behind the buildings surrounding the pagodas on the east side to see if I could watch the sunrise from there. As I was approaching to the fence, I could finally see it, the sunrise over the stairs from the East gate. Believing or not, no one was there. Too distracted by the pagodas. Lesson learnt here: sometimes, I shouldn't focus on the main attraction.
Obviously, I would recommend to visit it during sunrise and if like me, you are starting your trip in Myanmar from Yangon, it would probably not be the last time you will wake up for sunrise.