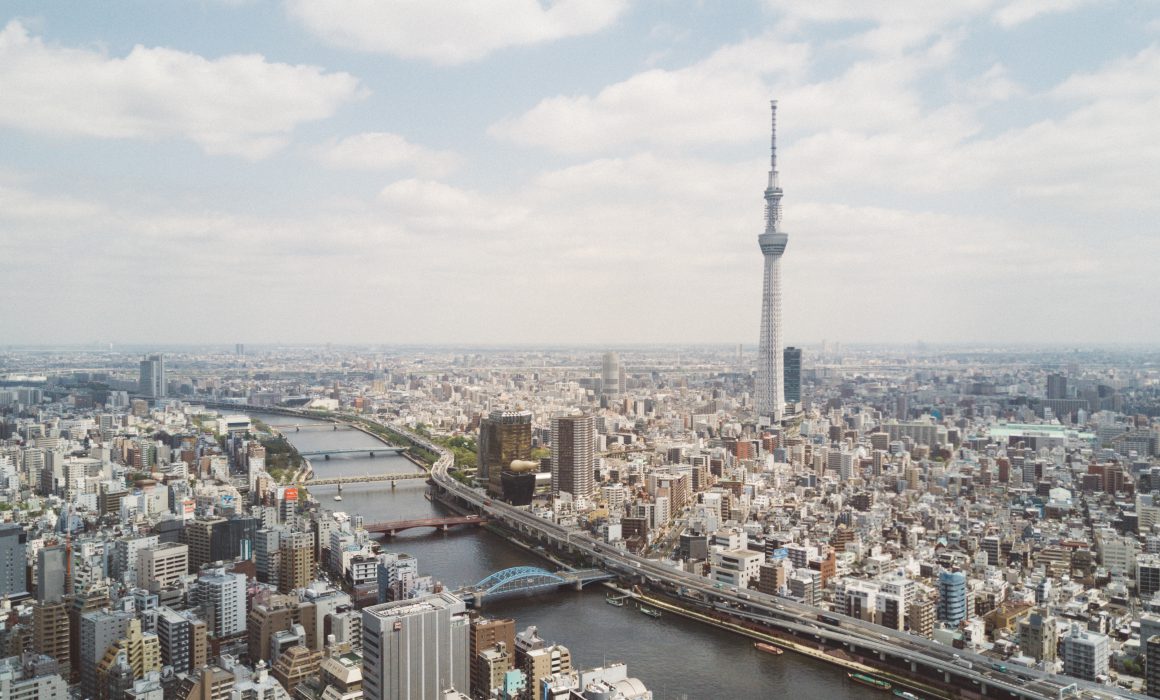 9 years ago, my only source of information was the Lonely Planet and in 2 weeks I had enough time to visit all the places recommended. I just followed the instruction and stayed in the different paths showed in the guide. So this time, I decided to experience Tokyo differently. This time, I could simply explore Tokyo and get lost. This time, I had more than a guide, I had the internet.

Also, I didn't have the same pressure as the first time. I didn't feel the need to visit the famous sightseeing or the "top 10 places to take a selfie". Instead, I tried different food, met with some friends who live in Tokyo, spent time with other travellers and experience Tokyo's nightlife.
Food
If you visit Tokyo, you should definitely get the 0 Gravity Cake at "Bakery". One big dilemma – explode the balloon or let it fly away. To be honest the cake isn't fantastic but holding this balloon with a flying cake is worth the ¥1000. Remember, you pay for the experience.
As a none-Japanese speaker, I used to pick a restaurant with pictures of their food or advertising that they had an English menu. However, this time I decided to just follow my instinct and locals. If there was a line for a place, it would eventually mean that it was good. Also, even if they didn't advertise it, lots of places had an English menu.
Unique place
One place that stood out during my stay was the Hoki Museum. About 1 hour from Tokyo Station. It has a collection of realistic paintings, all the paintings seem to be photography. Also, the building is stunning.
Although, I still went to some famous places – Tsukiji fish Market – Kamakura – Shibuya. I felt something that never happened to me before, I missed the past. For instance, during my first trip to Tokyo, the main part of Tsukiji market was accessible in the early morning whereas now, people have to wait until 10 am. Obviously, at this time, most of the excitement has long finished. Also, many places have now signs or fences around to block the access. But the biggest difference is the number of tourists. While I crossed the famous street in Shibuya for the first time, only a few people were holding a camera. This time, each corner had at least 1 photographer with a tripod.
This trip made me realise why I have to travel now and not wait. I wish I could have visited Angkor Wat before it became the most visited place on Earth – I wish I could have hiked to Trolltunga and not stressed of waiting for 2 hours for a picture. Obviously, there are famous places that I want to visit and I know there are going to be hundreds of people but I hope to find places before seeing them on Facebook.