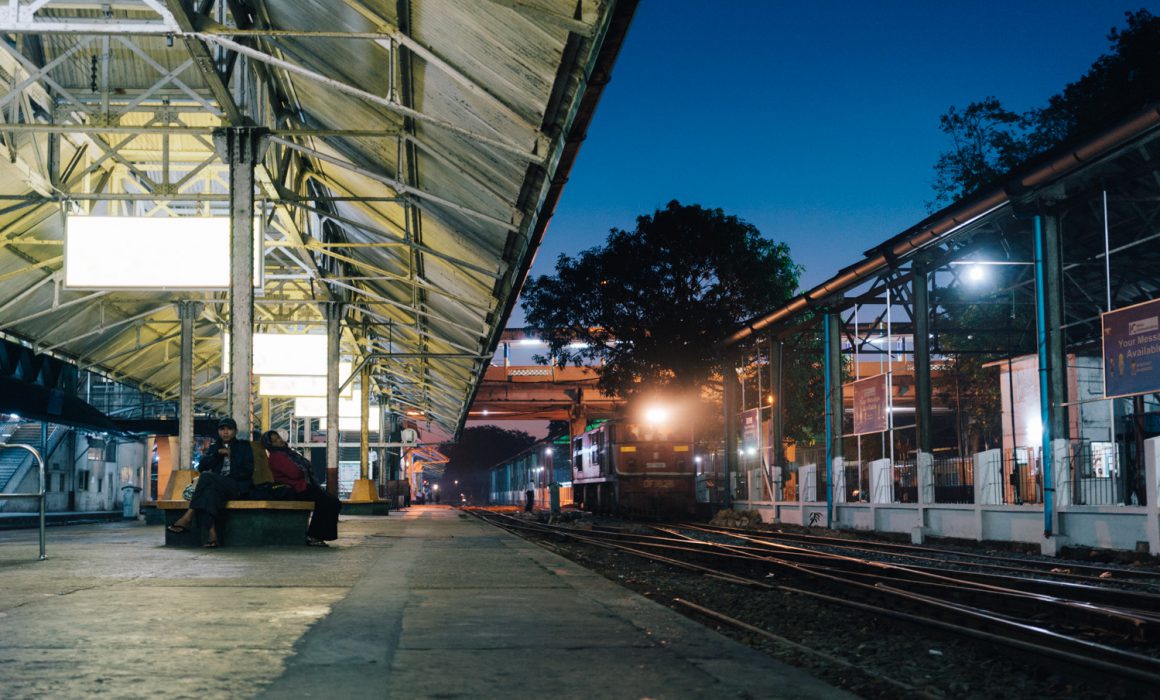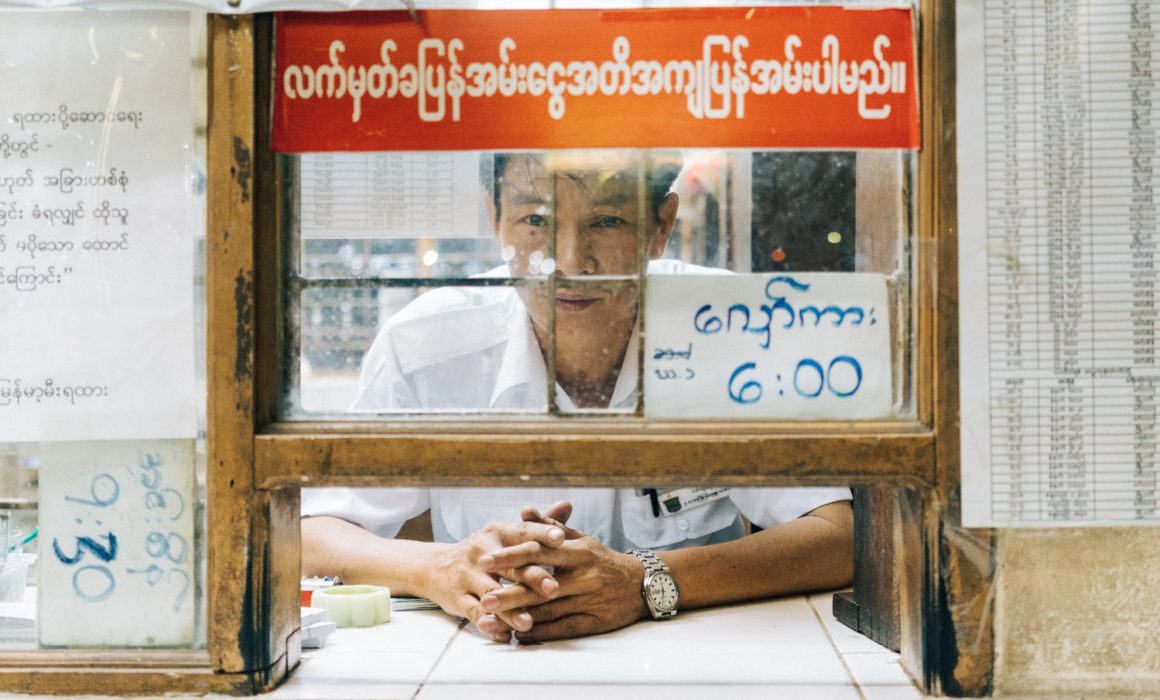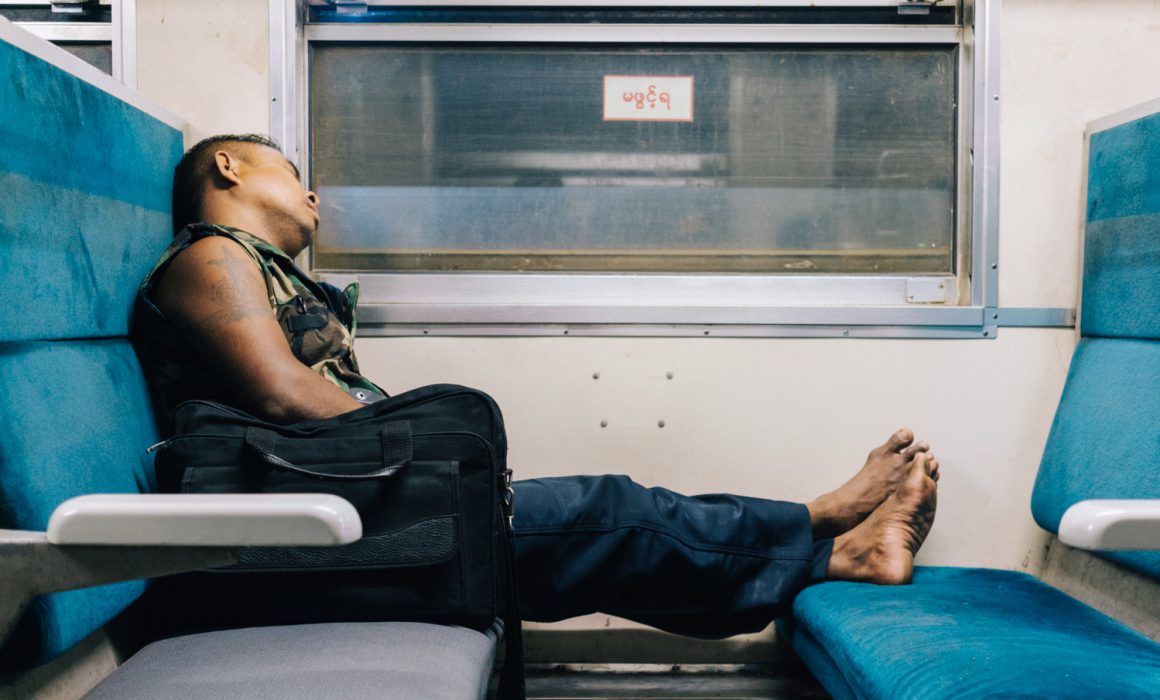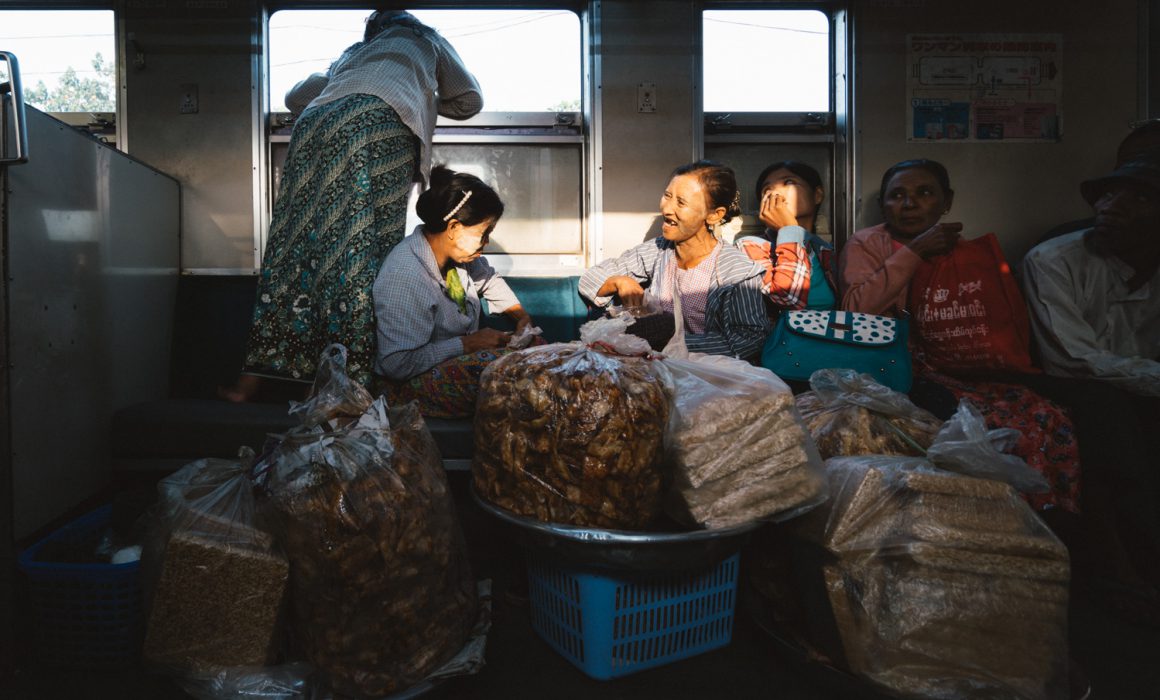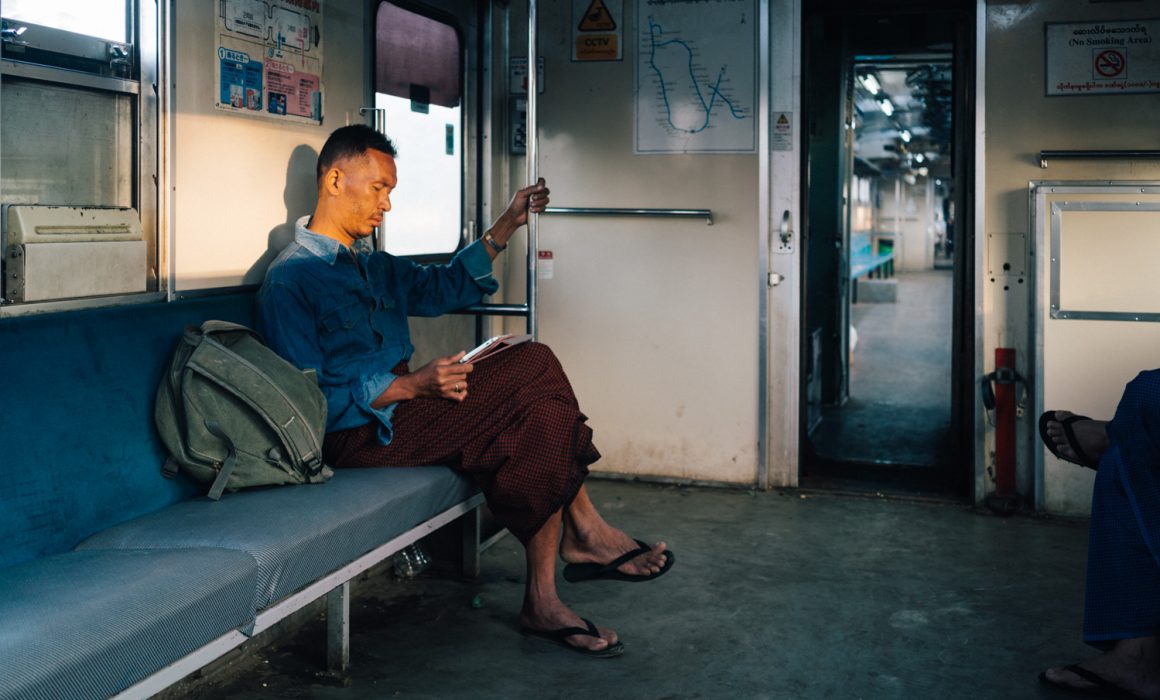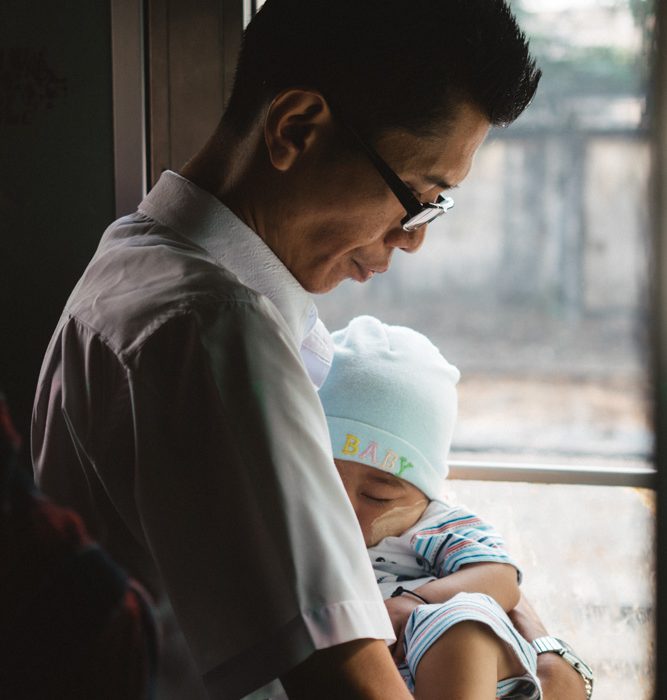 The 3-hour train loop around Yangon is an exceptional and unique way to experience the city's daily life of commuters.
That was the first morning of my trip in Myanmar (Burma? I guess I would never know). I woke up at 5 am, I actually woke up before sunrise almost every day during this trip, walked to the train station and bought my ticket for 200MMK (around 0.1$). Even though I bought the ticket on the platform 7, the train stopped on another one. Luckily, the man who sold me the train ticket showed me the train while it arrived. The first half of the journey was quiet and the train was pretty empty. Only a few commuters were there and most of them were asleep. I could walk easily in between the different coaches and picked the best seat. I actually stood for the most part of my journey as I was too eager and didn't want to miss out on the ever-changing landscape.
After 1.5 hours, the train stopped in a station and dozens of people crammed onboard. It was time for the commuters to go to work and that was the train they were taking. Vendors were making their way between commuters to sell newspapers, eggs and paan (the reason why there are red stains everywhere). This second half of the journey was what I was ready to see and experience, as I was the only tourist on board, I definitely felt privileged. It wasn't like visiting Time Square or seeing the Eiffel tower for the first time – it was more intimate, more personal.
The best moment came when I was walking to another coach. Hiding between two of them, a dad was holding his new born baby. This calm scene was completely unexpected and perfect to end this 3.5 hours trip around Yangon.
The train around Yangon isn't fancy and it isn't going to blow your mind but it will certainly not leave you indifferent.
Get on board now